While there isn't a lot of 4K content out there yet, it's absolutely fantastic that DIRECTV already has hardware out to support it, when that content comes!
We now have the DIRECTV C61K 4K Genie Mini in stock.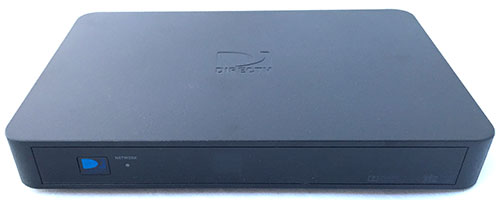 So far, the only 4K content available is via the DIRECTV streaming network.
But if you have a 4K TV and you are getting a new receiver for it, there's really no reason not to get the 4K Mini now, so you'll have some 4K content, and you'll be ready as soon as more comes online.
Here's a picture of the back of the C61K:

It only has HDMI for video, but it does have audio via HDMI, coax, or Toslink (optical).
Like any Genie Mini/Client, this requires a Genie server of any variety, which are currently the HR34, HR44, and H44.