Starting today, September 7, TiVo Minis purchased directly from WeaKnees include Product Lifetime Service! This means NO additional monthly fee to use Minis. The price for this package of Mini and service is $149.99 – that's a $100 savings over the pre-promotion price of $99.99 for the hardware and $149.99 for the Lifetime Service.
If you have any 4 or 6 tuner TiVo DVR, you can use up to three Minis with it to see live TV, recorded shows, and much more, in other rooms.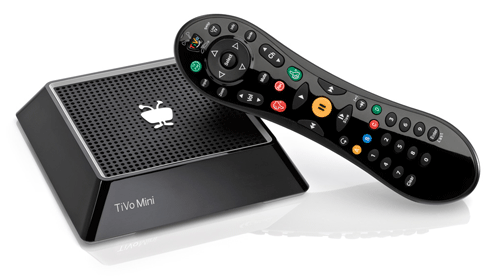 TiVo Mini DVR Companions are compatible with:
Minis require a hard-wired link to the main DVR. This can be ethernet or coax – but coax might require a MoCA adapter in some configurations. Minis are NOT compatible with Wifi.