We've been getting many, many reports of loud fans in the base Roamio units – the ones that look like this:

As best we can tell, TiVo has used two or more suppliers for the fans in these units, and possibly more than one model from some of these suppliers.
In order to figure out the best replacement option, we contacted several suppliers and tested many fans, and we now how what we think is the best possible replacement. This same model seems to be what TiVo is using in the current Roamio OTA Vox units.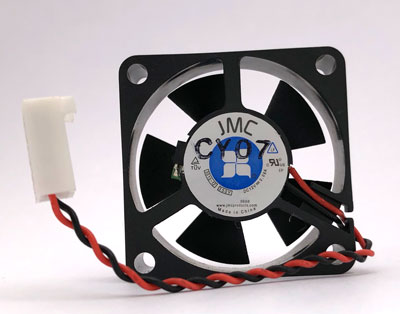 We sell this fan as a kit with three torx tools, which are all necessary for installation:
We also have a video on that page that walks you through the installation, step by step.
This is compatible with model numbers TCD846500, TCD846510 and TCD846000.
Please note that this will NOT work with the Roamio Plus and Pro. We have that fan kit here.