As we mentioned in our last blog post, we've been working with Western Digital's newest 8 TB drives. We have them available in many of our products, and now we're ready to announce another one for sale, with immediate availability.
You can now order a Roamio Pro with 16 TB of recording space. This unit will hold up to 2570 HD hours, or an insane 17725 hours of standard definition content. This unit has an internal 8 TB drive, and an external 8 TB drive. And this is, most definitely, the largest TiVo ever.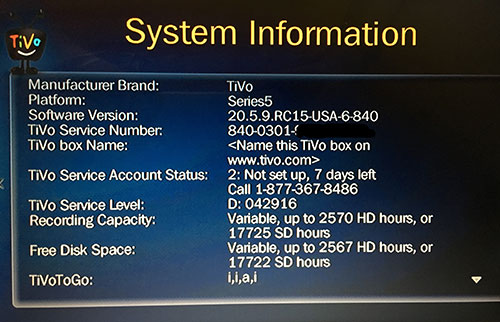 You can find this huge unit on our TiVo Roamio DVR page. And, yes, it comes with 1 year of prepaid TiVo service.
If you're looking for a huge unit with 4K capabilities, then see our TiVo BOLT with 10 TB of space – that's the largest we currently offer for the BOLT line.