We continue to make progress in getting higher capacity drives into Roamio devices. Our 7TB Roamio (3TB internal; 4TB external) continues to chug along, recording nonstop without fail. We also have (single, internal drive) 2TB and 3TB upgraded Roamio TiVo DVRs on the website, working flawlessly, as well as Roamio hard drive kits, Roamio Plus drives, and Roamio Pro TiVo upgrades. Our kits now come with the latest TiVo software–no long waits for software updates during guided setup! And, of course, kits come with tools and instructions (including all 3 tools required for Roamio upgrades).
The real news, though, is that we have a single 4TB upgrade kit running on each of the three Roamio platforms. A single 4TB yields 637HD hours, see below.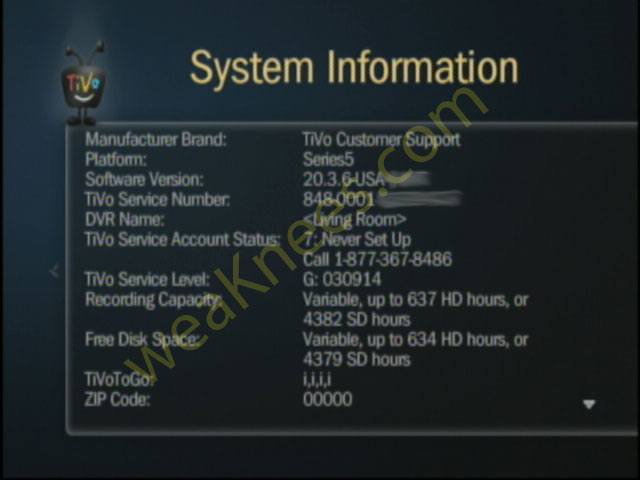 4TB kits, as well as complete units (Roamio, Roamio Plus and Roamio Pro) will be shipping soon. Stay tuned!
What's next on the list? That's right: 8TB! 4TB internal and 4TB external.