This blog post should have written itself, but I couldn't pick a headline.
Store 5,600 hours of TV on your TiVo Premiere!
Record 639 HOURS of high-def TV on your new TiVo Premiere!
weaKnees upgrades the TiVo Premiere to 4TB!
weaKnees produces the biggest TiVo ever, again!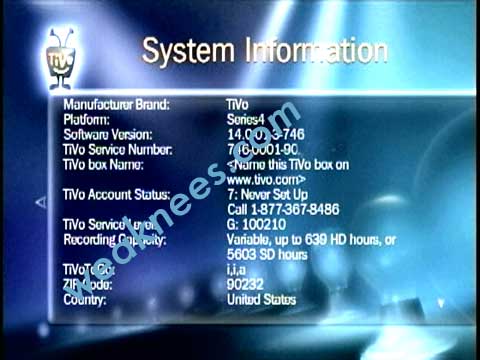 Whatever the case, if you're reading this, you're likely enough of a TiVo fan to know that the TiVo Premiere started shipping a little over a week ago. However, due to some changes in the way and location that data is stored on the Premiere, upgrading the box was not the same as earlier models.
Just as with the TiVoHD and TiVoHD XL, new tools had to be developed. Fortunately, we have some very talented folks behind the scenes (and a hearty, warm and huge thank you goes out to the one largely responsible!), and once again, we have an upgrade solution up and running.
We haven't put the kits up on the site quite yet because we want to do some additional testing, but the 4TB kit consists of a 2TB inside the TiVo and a 2TB external. We expect to have 2TB internal kits available for both the Premiere and the XL, and likely will have a 1TB and 1.5TB kit to replace the 320gb in a Premiere.
And, of course, we'll have a variety of complete units for sale soon, topping out with a 4 TB TiVo Premiere XL.
Keep watching the blog for more info. You can also subscribe to our email list to be notified when these units are ready to go!