As mentioned in an earlier post, we've been working hard on getting the new TiVo Premiere HD upgraded in a rock-solid configuration, and, after much more testing, we're happy to say it's a complete success! We even have a new maximum capacity available: 4 Terabytes – that's enough storage for up to 640 hours of HD recording.
These units are now in stock and ready for sale – you can find them on our website here:
TiVo Premiere HD DVR – Stock and Upgraded

We're able to upgrade both the TiVo Premiere and the TiVo Premiere XL to the same capacities, thanks to lots of new code inside these units. So you can get a 2 TB internal drive in either one, or you can get either with a 2 TB internal and a 2 TB external if you want it.
Here's a screenshot from our new largest TiVo ever: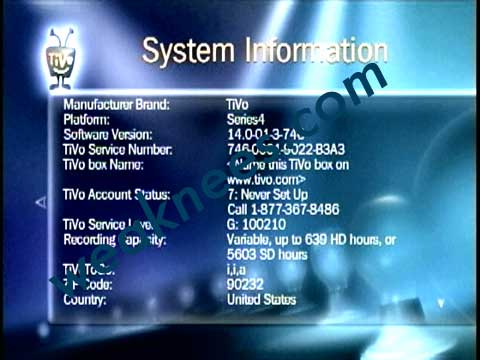 And, of course, we'll have upgrade kits on the site and shipping soon also!