Today, we're debuting 2 TB single-drive internal kits for two very popular TiVo models: The TiVo HD and the original TiVo Series3.
With these kits, your TiVo will be able to record about 320 hours of HD, or just a ton of SD.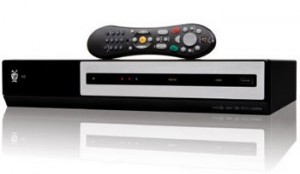 For several years we've had 2 terabyte solutions for the TiVo Series3 and the TiVo HD that consisted of an internal 1 TB drive and an external 1 TB drive. Now, we've got upgrades of a single 2 TB drive in the unit – no external needed.
This is the better scenario for several reasons including fewer cables, lower power requirements, simpler installation and setup, and, of course, a lower price.
The 2 TB single drive internal TiVo upgrade kits are now available for these two models:
In addition, we've been selling single 2 TB upgrades for these three models for a while now – and we've lowered the price of these kits as of today: