We do receive TiVos in here for repair all the time. Some are in the original packaging; some aren't. Most are in some combination of bubble wrap and peanuts. But, sometimes you need your TiVo fixed, and all you've got are some old ties: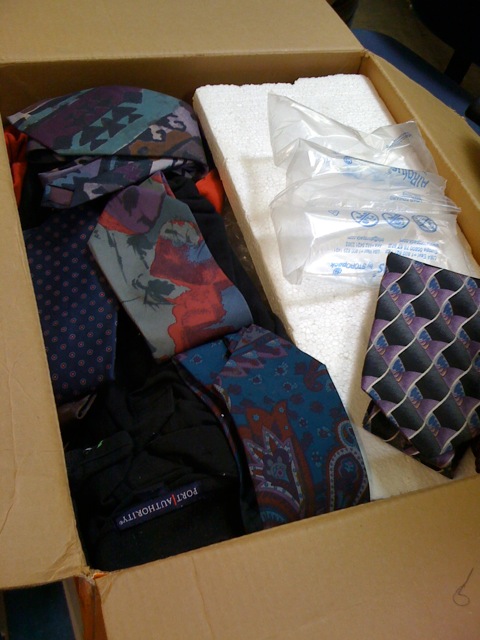 So, hey, need to have WeaKnees fix your TiVo, and need to dump some old clothes? Gotcha covered!
Oh – and have no fear. If you're sending your TiVo to WeaKnees for repair, we do, in fact, have endcaps, if needed. This won't make it back out of here as packing material.