Pretty exciting to see your name in print! OK, so this is the white pages.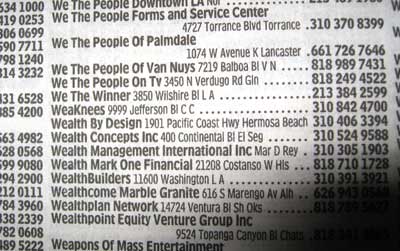 Seriously: does anyone use the white pages anymore? Or even the yellow pages?
I guess this is why we have big recycling bins here in Los Angeles.
Hopefully we'll have something more interesting to report from CES . . .