Posted on February 21st, 2014, by Michael
If you like the idea of reducing your monthly costs, but still getting TV from the major broadcast networks, and still being able to record it, we've got some great solutions.
We've started carrying the Mohu Leaf antenna. This is a very easy to install, indoor HDTV OTA unit. It's shaped basically like a piece of paper, and it's white on one side and black on the other to blend in with most rooms.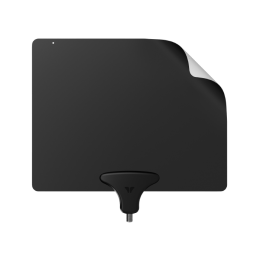 Pair that with a TiVo DVR that receives OTA and has lifetime service, and you've got a great HD DVR that can record broadcast networks including ABC, NBC, CBS, FOX, PBS, and tons more – with no monthly fees!
See our website for more details about TiVo DVRs for cord-cutters.