I can't believe the surgeon general isn't all over this (or maybe it should be the technology czar?) but check out what secondhand smoke has done to the fan in this poor TiVo: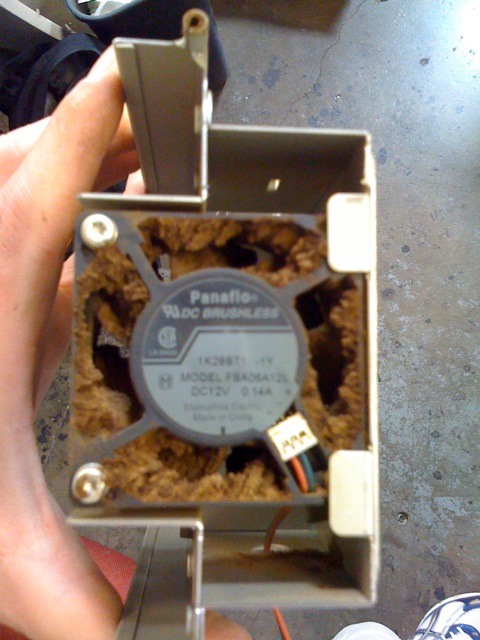 And that's just the fan! I can't even describe the hazmat situation of the rest of the unit.
Notice that your faithful hero is bare-handed on this one. That was a mistake.
So next time you're enjoying a cigarette and relaxing, come on – think of the TiVo!