I have to confess that I didn't remember seeing this one ever – and I've been working with TiVos for many, many years now. I was digging through some old boxes and I turned up these remotes with AOLTV buttons: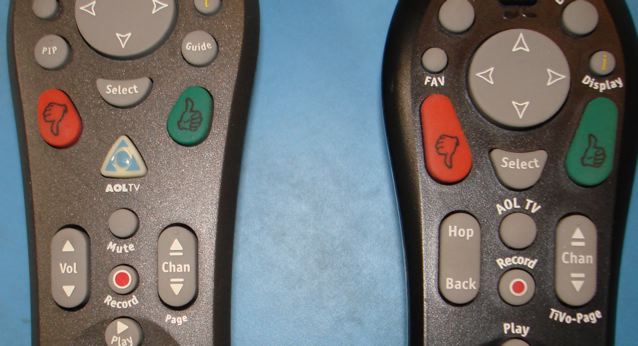 So I did some searches and found this link to an old story about a partnership that never blossomed.
I'm still not sure how you would change the volume with that remote on the right, but it seems ideal for Simon Says.