Posted on March 1st, 2013, by Michael
One of the biggest hurdles with having WeaKnees repair your TiVo is that you have to send the unit to us. So we're making that part easier.
When you order a TiVo repair at WeaKnees, you'll now have three options for how to get your unit to us:
You deal with it – you box it and bring it to a shipping outlet.

We email you a prepaid UPS label. You box the TiVo and use our label, which can be given to any UPS store or driver.
We send you a packing box with foam inserts and a prepaid UPS return label.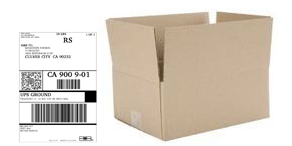 We hope we've removed a potential obstacle to getting your TiVo repaired. If you have lifetime service, it's ALWAYS worthwhile to get your TiVo repaired and keep using it.
Looking to start the process? Choose one of these two links:
Flat Fee TiVo Repairs for Series1 and Series2 TiVos
Diagnostics and Testing for Series3 and Series4 TiVo Repairs